Si vous ne souhaitez pas visionner la vidéo
La génération des avoirs dans Cn285
Le client est souscripteur d'un abonnement à tarif fixe et facturation mensuelle de 1€ / mois et d'un abonnement à tarification mensuelle variable.
Vous souhaitez rembourser :
100% of the 3 fixed subscription lines at €1/month on the 3 invoices from December - January - February -> Yellow

50% of the 3 consumption lines on the variable pricing subscription -> Orange

10% of the variable amount of October -> Green
Cn285 allows you to quickly view a customer's different contracts and group their deadlines to facilitate the analysis and processing of transactions.

With Cn285, you can generate a single credit composed of these invoice lines with all the reference data.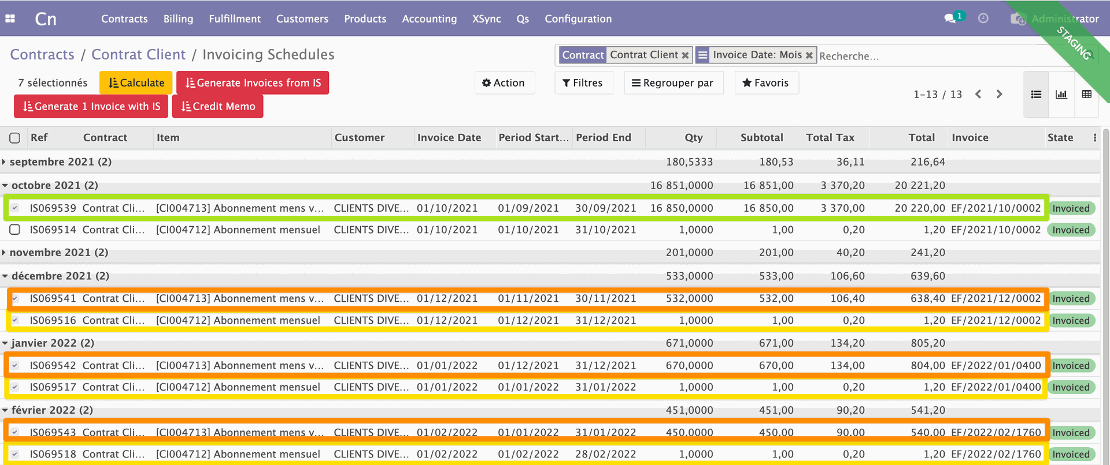 After selecting the first line and clicking on credit Memo: The credit note creation interface allows you to insert the % to be credited, 10% on the October variable billing line and a possible reason.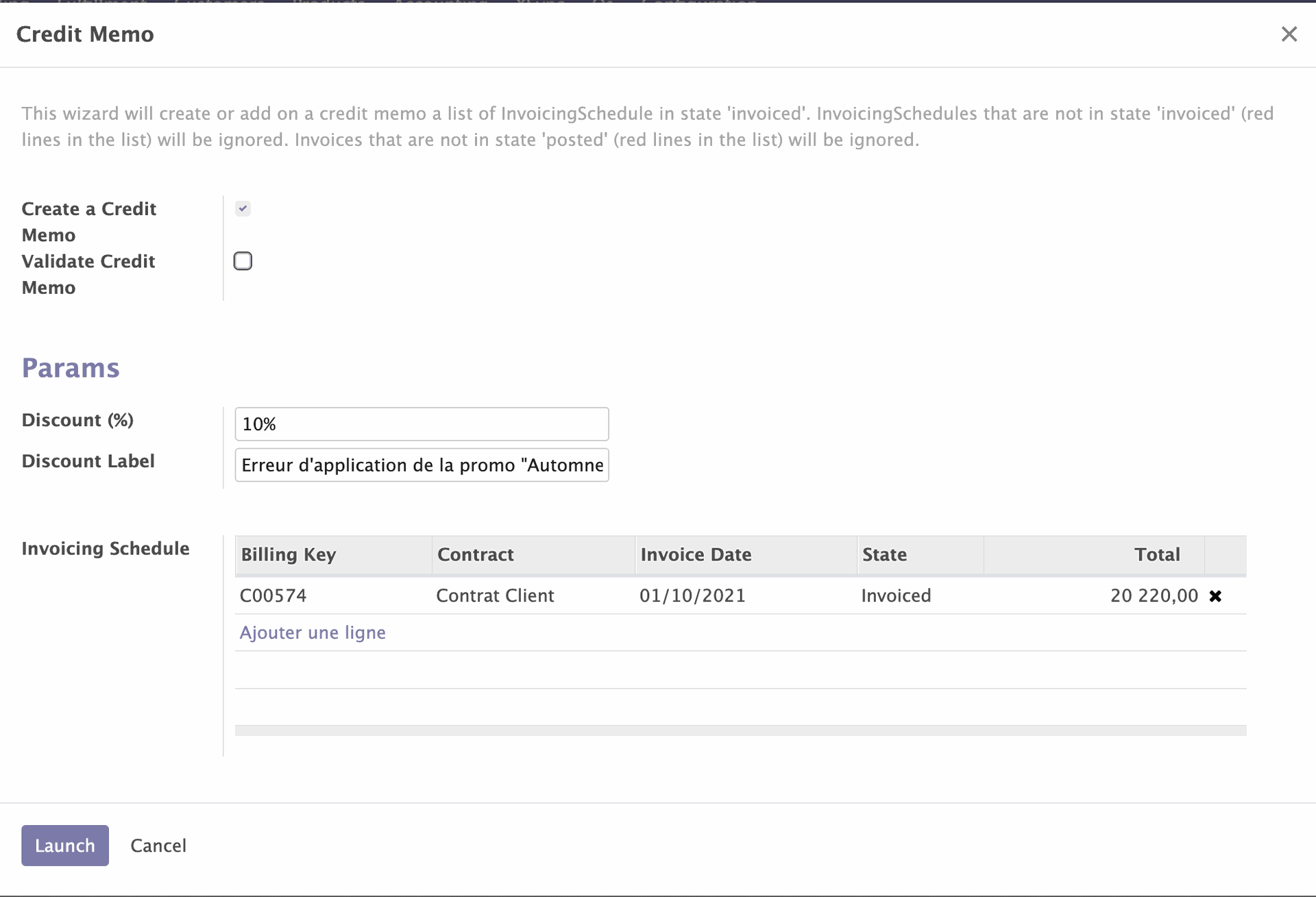 The asset management interface allows you to generate the 100% discount for fixed subscription lines that you add to a credit note already created for 10% of the variable line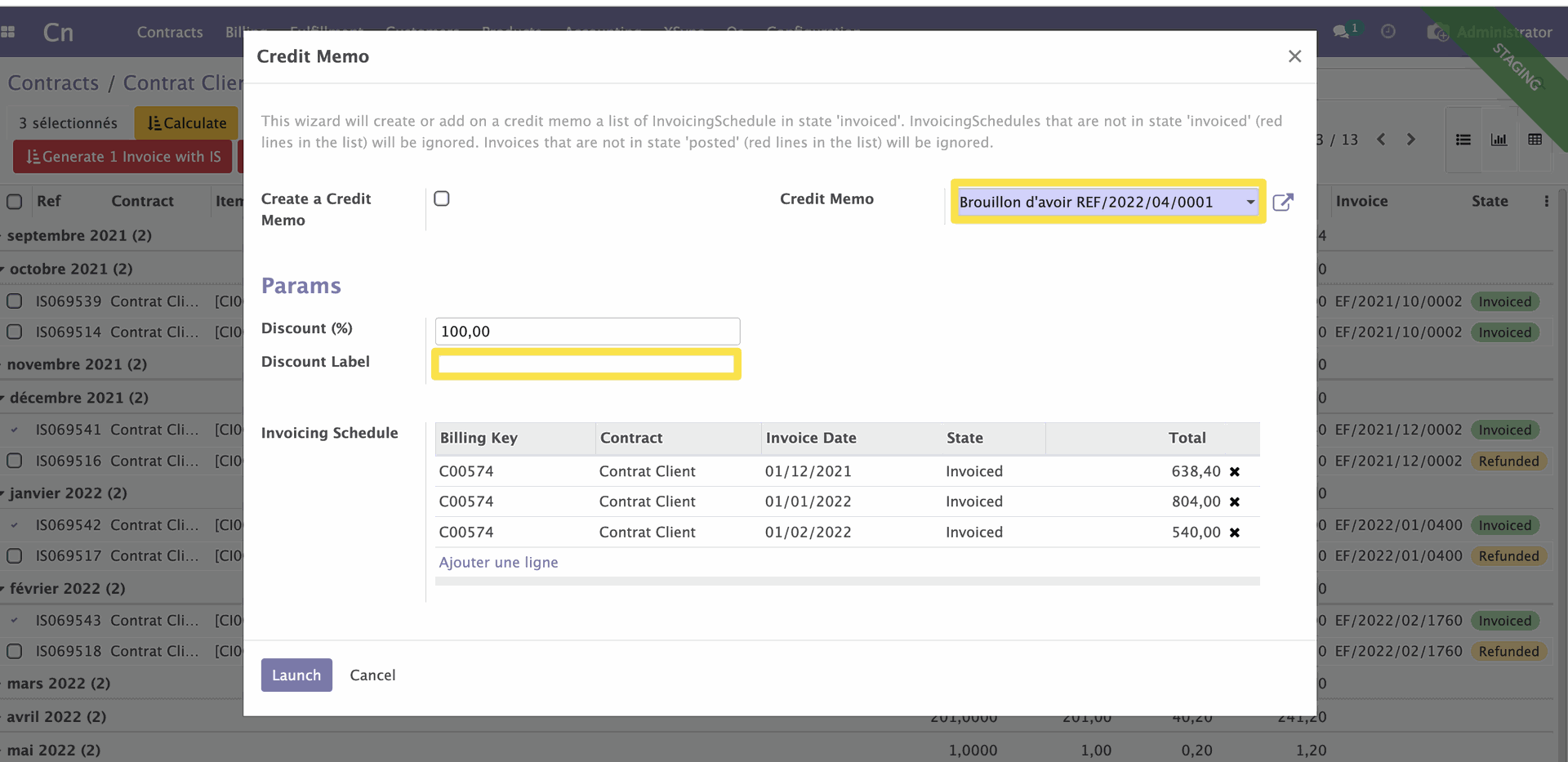 After performing the same operation with the variable lines, a credit note containing the recredited lines and their original invoices is generated.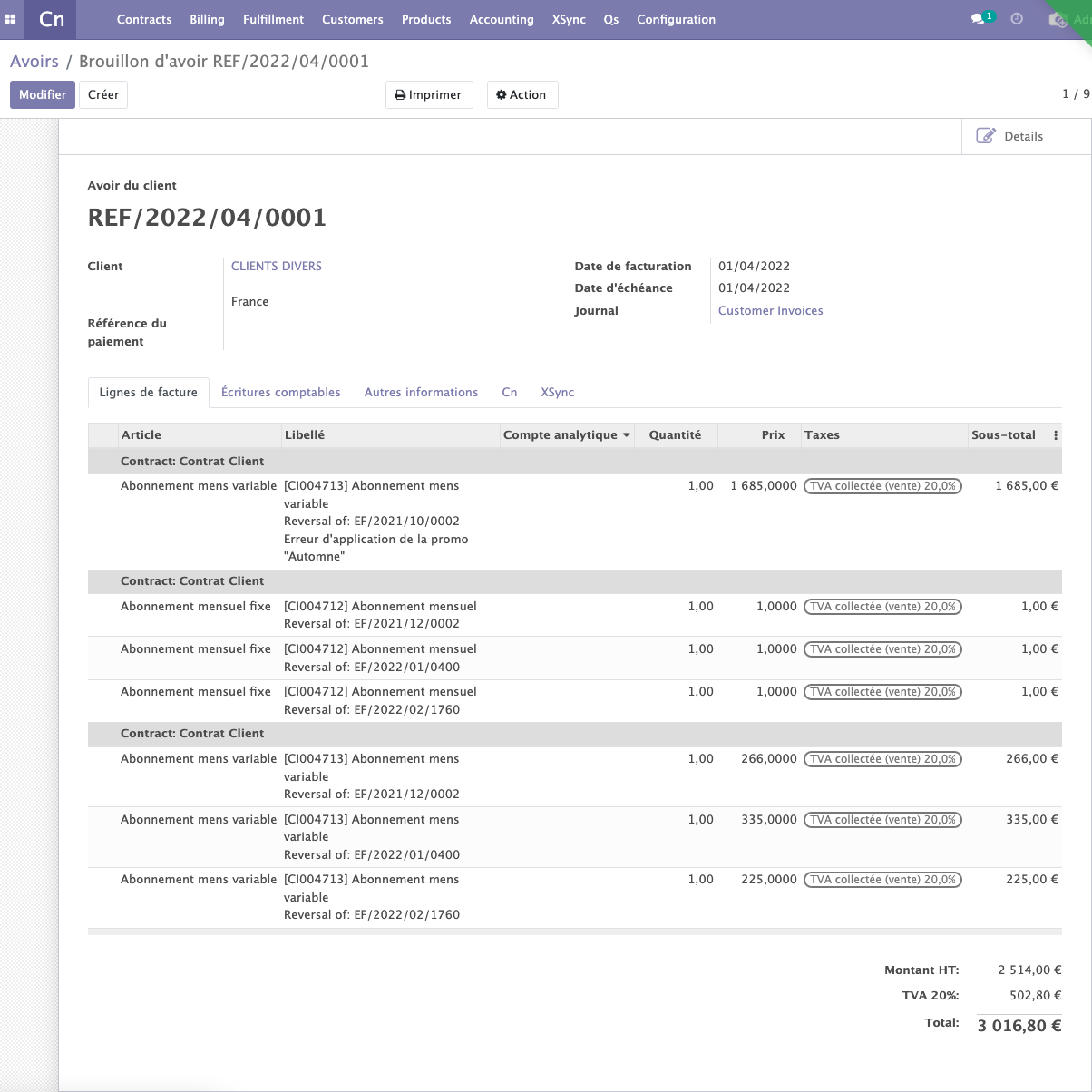 This credit note can be sent automatically by email to the customer